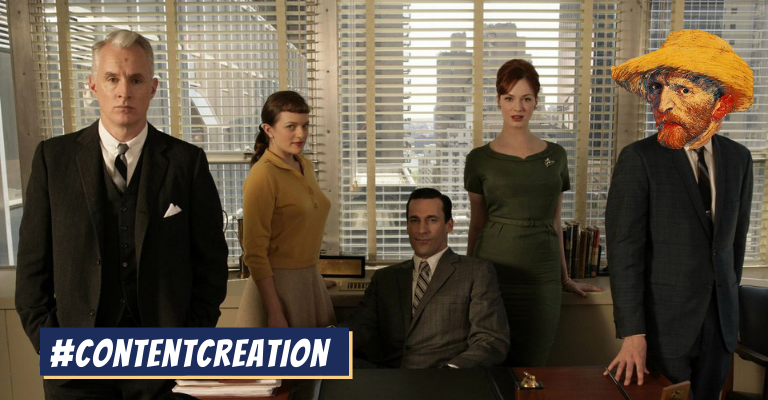 What Is Content Creation? 
Content creation is the assembly line of written and/or visual media to disseminate a message about a brand to generate interest among a target audience. 
Content creation is usually produced by a company's in-house marketing team or outsourced to an agency that works on a retainer or per-project basis. Your content should appeal to your buyer persona, making information accessible to your audience through blog posts, e-books, videos or social media posts.  
Content Creation vs. Content Curation
Content curation is the act of searching for, gathering, and presenting digital content for a specific subject matter. Unlike content creation, content curation does not include original content but rather assembles different content from a variety of sources. 
Let's look at one of the fastest growing companies in the last decade, Netflix. Initially, they were content curators boasting a wide lineup of TV shows and movies from other studios.
In 2013, Netflix became content creators producing their own TV series House of Cards. Netflix now owns household staples such as Stranger Things, Big Mouth, and Black Mirror, proving that content creation is valuable as this investor details:
Doing a comparable comps valuation to other publicly traded movie and entertainment companies reveal that Netflix has a P/S multiple that is valued more than 3 times more than the valuation of traditional media companies
It may be better to own than rent, but content doesn't create itself. Content creation teams must be creative AND analytical, understanding the importance of impactful raw data such as keyword research and SEO. 
Myth Of The Crazy Artist
You want a content creation team that is a little crazy just as long as the Account Rep doesn't remove an ear in front of the client.
Original content requires the cliqued corporate maxim of thinking "outside the box." When you hire a content creator, you're probably thinking "how do I generate awareness for my product or service" rather than "how do I get this guy to paint the sunflowers instead of downing the absinthe?"
Whatever the goal, people creating things have hatched a "crazy artist" myth that stretches back infamously to Van Gogh infamously, if not earlier. When hiring a content creation team, a little crazy is good but they need to be blessed with a numbers-based approach 
In other words, to create unique online content that people can actually find, you need to be creative AND analytical.
For one of our clients, LeBlond Ltd, a Cincinnati-based manufacturing firm, CWT has blogged for them for nearly ten years and the numbers show the content consistently performs.
Numbers Never Lie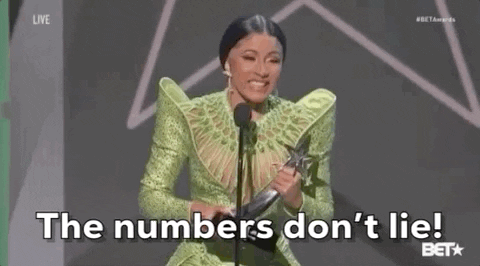 For a 30-day period (May 31 – June 29, 2021), the blog content created by CWT has ranked in 6 of the top 10 most visited pages on our client's site.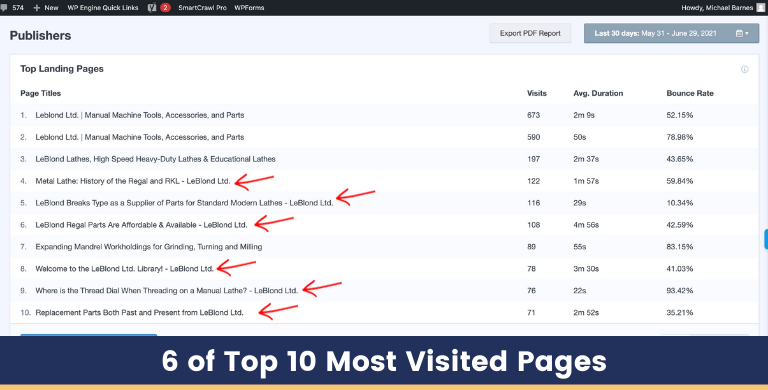 The blog content has a high average duration (2.07 minutes). Average session duration illustrates how long users stay on your site. It's a useful metric for indicating engagement and the true value of your site's content as time is a human's most valuable resource (time is money, amiright?)
Although 2-3 minutes seems like a blur in the day, this is a solid session duration for most sites. Two minutes is enough time for users to read content and interact with your website. 
The blog posts also average a lower bounce rate (45.34%) than the other pages in the Top 10 traffic list. What exactly does this mean?
"One and Done" Isn't Just Five-Star Basketball Recruits
Have you ever gone to a movie that was so awful you walked out mid-movie? A "bounce" (often called a single-page session) is essentially the same. It's when a "one-and-done" user lands on a site and exits without interacting or triggering another request. Bounce rate is a metric used to track single-page sessions. Research shows any bounce rate under 50% is considered to be really solid. 
Finally, blog content creates leads. One example is this piece that is eight years old and is evergreen content with over 30 comments, mostly from machinists wanting parts. Those are leads solely from comments left on the post!
Are You Linsanity or Can You Score Over 40 Consistently?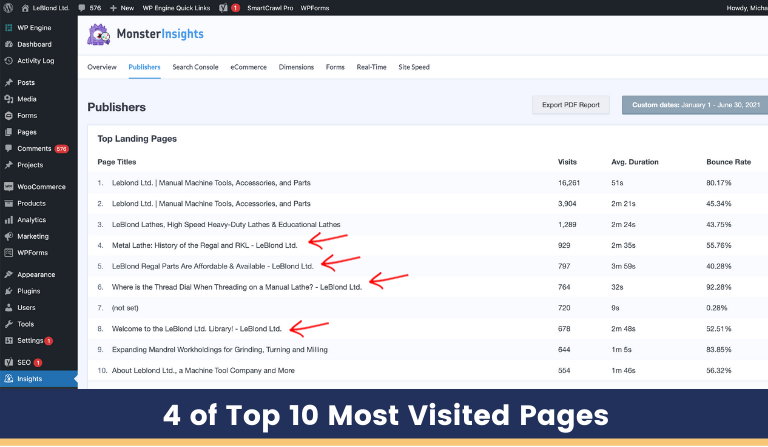 Some might say a 30-day period is a small sample size, however, in Quarters 1 and 2 of 2021, 4 of the top 10 pages with the most traffic for LeBlond are blog posts that CWT produced. This is a 6-month period in which nearly half the top 10 pages are from blog content. 
The numbers don't lie. Our blogs produce more traffic and yield high results on a consistent basis. 
The blog posts have a higher average duration (2.19 minutes) with a lower average bounce rate (60.24%) than the other high-traffic pages. In other words, prospects are viewing these pages longer and checking out other content on the site than the other non-blog pages.
Finding The Right Production Crew
We mentioned Netflix earlier. In hiring content creators, you want a team that can take the process from inception to completion or in film/tv talk, from  pre-production to post-production.
Pre-Production in Film/TV: writing the script and budgeting
Production: filming
Post-Production: editing and scoring
We can use the same process used to produce stuff you consume on a screen and apply it to your content creation process.
Pre-Production Analysis & Content Development
At Content With Teeth, we start with pre-production. This is where we do some in-depth brainstorming to help create a content strategy. Some ideas will be stronger when presented as visual content (videos, infographics, etc.) while other pieces may be suited for text. Either way, we'll work collaboratively to deliver you amazing content. 
We don't stop there. After devising your content, we help distribute it. If you're B2B, we might recommend a LinkedIn marketing campaign to disseminate your content on the world's largest business database. We might use other social media platforms to promote the content like Instagram or Twitter.
Record the Score to Analytics in Post
Now, this is where the analytics come into play. Most content creators will throw some copy your way and call it a night. We go past production to post-production and help measure important analytics and metrics to see what's working.
We're an official HubSpot partner and have the means to ensure your content reaches the right audiences, achieves your business goals, and generates organic traffic. We use analytical tools like HubSpot Analytics, Google Analytics, and MonsterInsights to do this. 
With our model, we not only PRODUCE the content but DISTRIBUTE it (LinkedIn marketing, HubSpot email campaigns, social media, etc) and MEASURE it in "post-production" to inform you what is working and what is not.
Lust For Life AND Numbers
A good content creation team should have a "lust for life" and a "lust for numbers." A good mix of Left + Right brain stuff. Mixing the creativity of an "outside-the-box" creator like Van Gogh with the analytical skills of a number-crunching savant is the key to optimizing your content creation process and producing high-quality content. Reach out to us if you need a content creator excelling in both brain swim lanes.