Why Is Copywriting So Important for a Small Business?
Curious whether you need copywriting for your small business and not sure what this "inside baseball" term means?
Then take the following test.
Your customers are hungry, hangry in fact!
Which refrigerator above are they going to feed from?
You probably leaned toward the picture on the left. Copywriting stocks your fridge with abundant and bountiful delicious food that will feed your famished prospects.
Is Copywriting Meaningless Jargon?
"Copywriting" has become something of a buzzword for marketers and businesses in this digital era.
…and it makes complete sense. Owing to the rapid digitalization in pretty much every industry, businesses now need to invest more towards their online presentation than offline…and when it comes to the online world, words matter more than you may think.
Around 64% users consider a brand "trustworthy" after reading its content, which is exactly why 90% of companies market through their content!
What Is Copywriting?
The term content writing is more like informing, educating, entertaining, or instructing readers whereas copywriting is what we do to make things sell – it threads urgency and scarcity into a headline to elicit rapid action.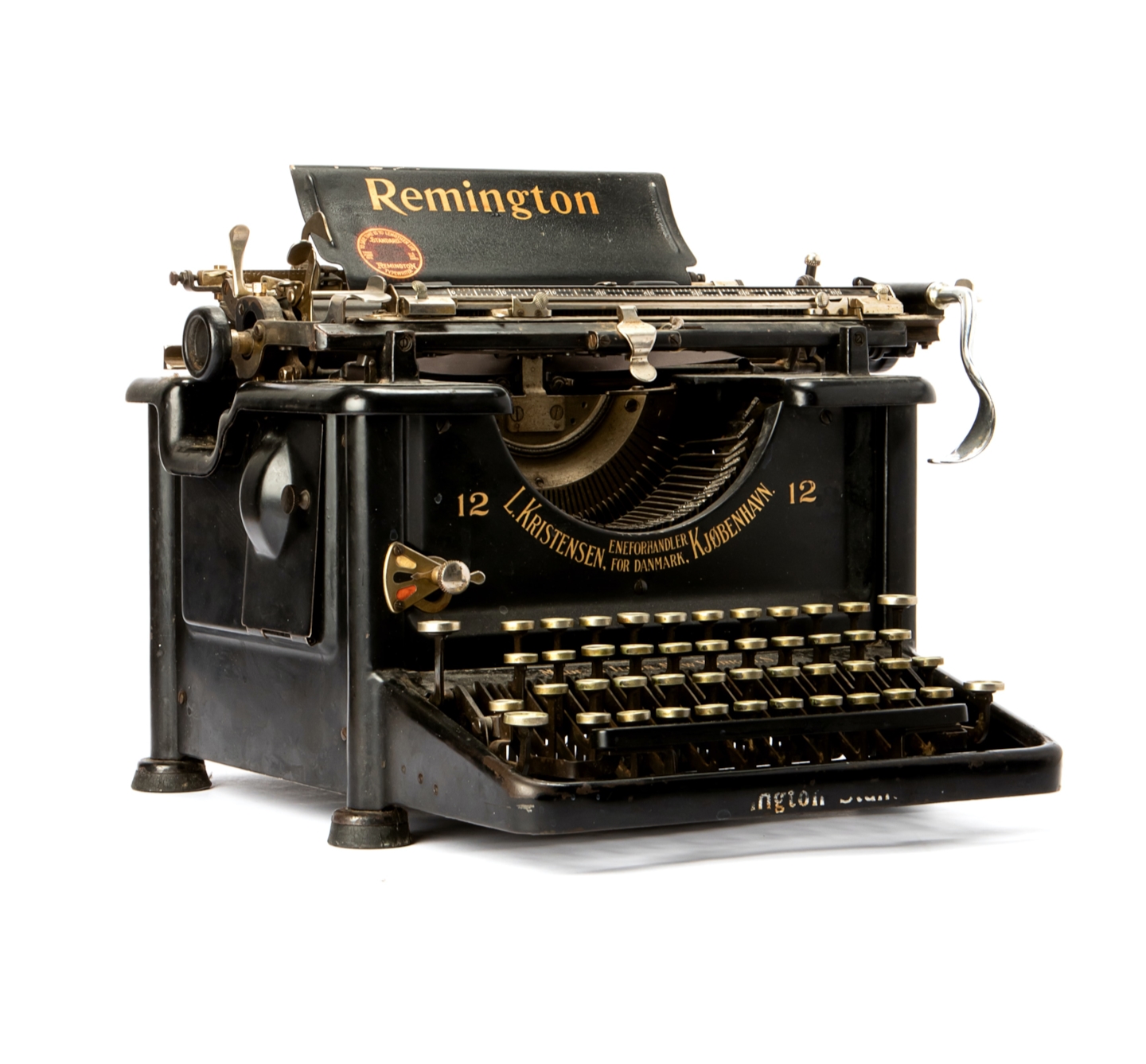 Copywriting involves tenacious research and is more like mining – where a miner digs, drills, and dynamites until he comes across carloads of valuable ore. Surprisingly, copywriting is proven to have generated 126% more leads for small businesses!
Those are some powerful stats, right?
They are also an urgent call for businesses to invest in copy before time runs out.
Now, we are fully aware that creating consistent, engaging content not only takes a significant amount of time but requires specialized skills. But every cent and second spent on a copy is worth it. Here's why:
4 Reasons Why Copywriting Is Crucial for Small Businesses
Converting Ideas into Valuable Content
There is always a problem and solution behind the creation of a brand. An idea that has formed the foundation of business. But unless that idea is effectively communicated, you cannot capture the attention of your ideal customer.
90% of small businesses fail in their first year for the very same reason! They fail to reach their ideal customer and explain their idea in time to capture the attention of the masses.
Energy Flows Where Attention Goes
You need someone who can convert your ideas into attention-grabbing content that actually reaches your prospects.
Great copy or well-written content is crucial for a small business due to the same reason; copy speaks the language of your audience and connects with them by converting your ideas into valuable content.
Emotionally Connecting With Your Audience
Emotionally connecting with your prospective customers is crucial for every small business. Unfortunately, many new businesses make the mistake of sharing why their product or company is great instead of focusing on what the prospects want to read.
The thing is, your client cares about only one thing; what is in it for them. Their pain points are the same as the benefits your product provides. But it is a copywriter's job to frame the writing in such a way that those benefits are presented as the customers' challenges, pain points and needs.
Let me give you an example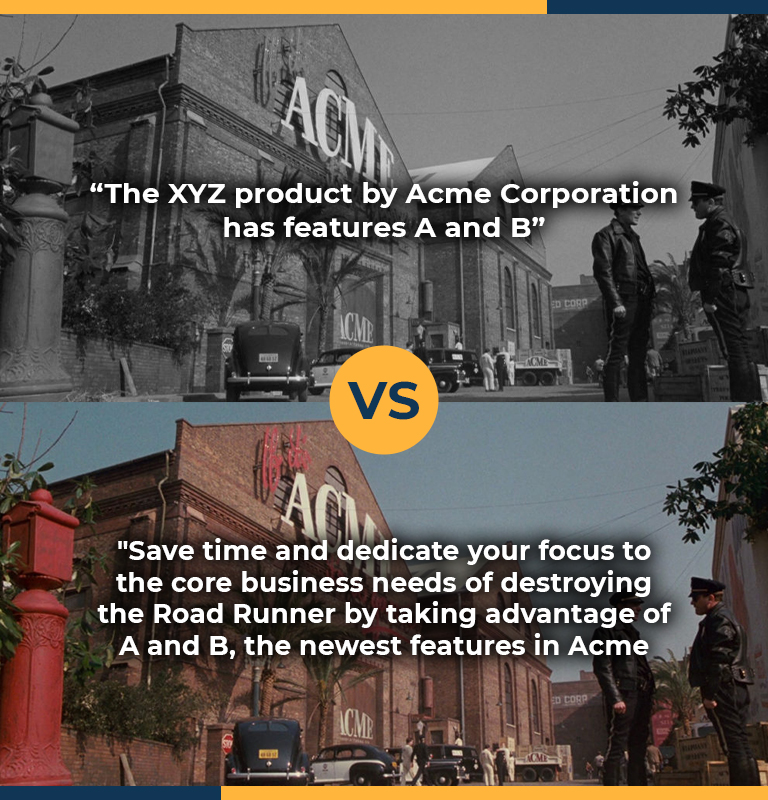 "The XYZ product by Acme Corporation has features A and B" vs. "Save time and dedicate your focus to the core business needs of destroying the Road Runner by taking advantage of A and B, the newest features in Acme Corp's XYZ product".  
Now, the first version states the benefits of your product while the second version emphasizes what solution the customer (Wile E. Coyote) is getting.
It all boils down to the understanding of how to trigger the right emotions that will induce a potential customer to want to buy from you; words that will make your prospective client think, "this company really gets me".
Creating a Voice and Personality for the Brand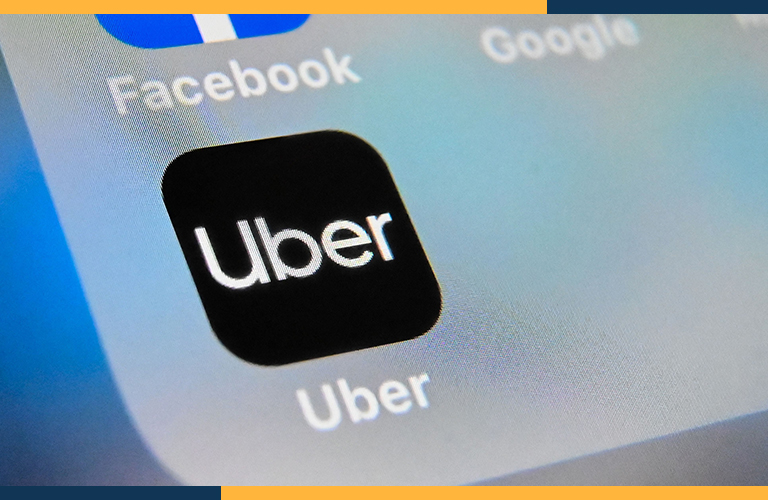 Building a unique brand voice and weaving it across all networks are extremely crucial. In this era, your small business needs its own voice that effectively portrays its vibe and idea to the target audience.
For instance, Uber has a specific brand voice that is bold and simple. You'll see that every tagline this brand puts out has very few words that are simple and direct, like 'Where to, John?' or "Your Uber Awaits" or "See you soon".
Whether they use their name in the tagline or not, Uber's copy tone is consistent across all countries and departments in such a way that whenever you read a line, you can say, "Hey, that sounds like Uber".
This consistent image can only be achieved through copywriting that translates across all your brand's channels, be it online or offline.
Increasing Website Traffic and Sales
Here's the thing: quality copywriting is like having a top salesperson selling your stuff 24/7.
This digital era is all about the online presence of your business. A good copywriter can hone in on target customers like Wile E. Coyote's Acme missile and boost the conversion rates of your web pages. Even a solid freelance copywriter with in depth understanding of your brand can write actionable copy that turns more of your website's visitors into customers and ultimately improves search engine results.
The ultimate goal of any and every business effort, after all, is to gain clientele and generate revenue…and you can get tons of traffic without copywriting too. SEO does that, right? But without good copywriting, you could have all the traffic in the world but generate only a trickle of sales.
Insert Mind-Blowing Stat Here
In 2014, copywriting generated $26.47 billion in revenue for companies and the market has shown double-digit growth since then. This is because effective copy taps into the emotional side of your audience and makes your product look worth investing in.
Let the Wizards of Words Work Copywriting Magic
Copywriting is an art that sometimes gets pushed back into your pile of important business-related tasks. As a result, businesses often fail to unlock their full growth potential. CWT's DFY (Done For You) copywriting services run the gamut – from bottom-of-funnel collateral to generate leads and drive conversions to top-of-sales-funnel content for building awareness. We take off the burden from clients' shoulders and do initial keyword research, research the topic, write the copy and then optimize for SEO to attract potential customers so our clients can devote themselves to other areas of business.
Stock the Fridge, Bro
Medium and large businesses can often take the risk of ignoring copy needs for a while but if you are a small business, you need to emphasize converting every single lead you can. That's where the need for an impeccable copy from a professional copywriter arises. But small businesses are often not equipped to create pro-quality copy ….which is exactly why 64% of B2B companies outsource their copywriting services to a good copywriter.
But which copy service provider will suit your needs best? You need a copy that not only brings in great traffic but also converts leads into repeat buyers…and that's where we come in! Content With Teeth specializes in providing exceptional copywriting services that convert bored internet junkies into recurring paying customers. Get in touch and let's stock your small business fridge with tasty treats that hordes of hungry prospects can chow down on.
Are you a small business owner with questions about attracting customers and achieving marketing efforts and business success with a professional copywriter? Call us at +1(888) 552-9235 or schedule a free consultation.