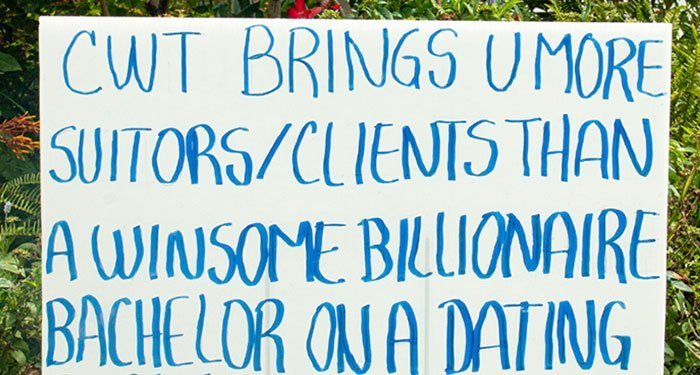 Get Florida Lead Generation in the New CWT 2.0
Need Florida lead generation?
Are you looking to cultivate new business in the land where large, dangerous reptiles float on pool noodles, face-eating cannibals attack and, of course, Florida Man, who has sex with a woman in the back of a cop car after getting arrested for drunk driving?
Content with Teeth, a Florida lead generation firm, has a revamped website with all kinds of new bells and whistles to assist you, an adventurous soul, looking to mix it up in the Sunshine State.
Does 7+ Leads/Week Sound Good?
Check out our LinkedIn page where we have been developing seven or more new business opportunities for our own firm recently.
Check our LinkedIn packages – 5 in total, starting at $300, for a budget conscious small business owner who may be whiplashed by the crushing COVID economy.
With this website redesign, we include a recent photo in our online dating bio.
In other words, we PUBLISH PRICES and detail exactly what you receive for the digital marketing strategy in question.
Florida Lead Generation Done Instantaneously with Chat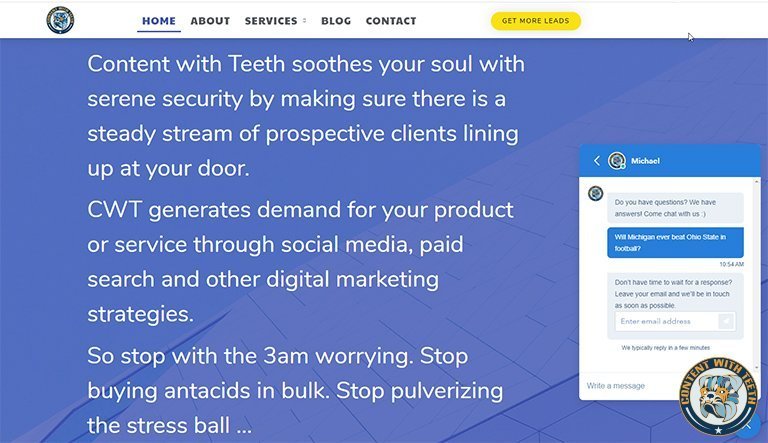 You want an immediate response to a question, and we provide it with a chat feature on our newly designed site.
Don't believe us when we say prospects dislike waiting for a response more than when it rains all day on an August Sunday?
The digital communication firm Drift recently conducted a major study and found there was a 10x decrease in the odds of contacting a lead after just five minutes without a response. Waiting 15 minutes or more to respond meant the odd of capturing the lead went to virtually zero.
If you're on our site and have a question, chat with us during business hours and we will respond immediately. Presto — instant gratification!!!
Florida Lead Gen Does Useful Quotes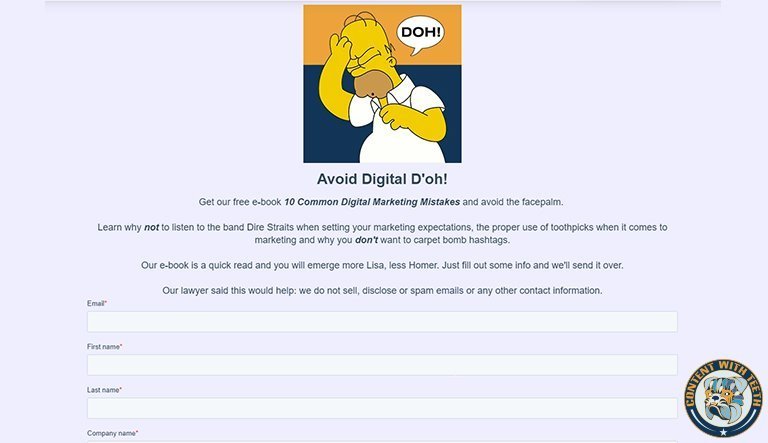 "Fools say that they learn by experience. I prefer to profit by others experience."
— Otto von Bismarck
"D'oh!"
— Homer Simpson
In our new website redesign, we find the nexus between a historical German empire builder and a beloved cartoon character.
Sign up for e-book 10 Common Digital Marketing Mistakes and learn to avoid the marketing facepalm. Emerge less Homer, more Lisa and Otto.
CWT Faces Reality
The Washington Post has reported that over 100k small businesses have shuttered recently from the pandemic.
You don't have to watch Hustle & Flow to know it's hard out there for a small businessperson.
With CWT's newly minted website, we explain how to capture new business and keep your enterprise afloat, exactly what it costs and answer your questions immediately.
In a business environment that feels like the Titanic post-iceberg, CWT delivers results and conversions, not vague marketing spin and confounding consultantspeak.
Take a spin around our new site and check out our new Christmas clothes. If you like what you see, click or tap here for a free strategy session where we will discuss your marketing challenges and how we can help.
Schedule Free Consultation