Table of Contents
What is a creative video?
That is in the eye of the beholder.
For us, the low-fi "high cheese" look of these early '80s VHS logos gets our wheels spinning:
Greek VHS Logos / 1980s
-sound on- pic.twitter.com/egC0ZfwyHF

— psychotronica (@psychotronica_) July 8, 2022
What if these graphics were combined with the Max Headroom, another '80s pop culture sensation?
But what if you don't have the budget to compete with AMC Networks which is rebooting the first artificial intelligence TV personality and witty glitchbot?
Then you create your own Cat Headroom & Friend inspired by a cute kid and her new feline friend, as seen above.
We know; it's a picture. We'll get it moving if you become a client 🙂
To the point at hand, we'll leave what is an innovative video up to you and the murky vicissitudes of subjectivity. We can help with keeping things fresh, though.
Why You Should Care…
In this post, we aim to give video newbies and experienced creators who are tackling brand video ideas on how to keep things from getting stale.
We'll cover how to generate killer video ideas without spending a fortune.
Use a Swipe File to Help Generate Creative Videos
When you don't know what to write and have nothing but a soul-crushing white screen staring at you bleakly, that's when you need a tool to generate ideas. So, it would be best to have a tool like a swipe file.
A swipe file is a collection of unique content to get new ideas — you can save images and/or text sections from emails, social media posts, online ads, videos, blogs, and any media you can screenshot and store as a resource in a spreadsheet format.
The primary purpose of a swipe file is to scan the collection of images and text and, by osmosis, have new associations and ideas gurgle to the surface like bubbling water from an underground hot spring.
For example, you could scan a shot from a Max Headroom YouTube video and then the image from a Tweet of cheesy 1980s VHS graphics and get the inspiration to synthesize the two.
Types of Videos
Before getting into our top video ideas, you must understand the different video formats you can create.
Thankfully, many examples content creators and companies have produced will enlighten and motivate you.
Let's review some of the most popular video formats trending today!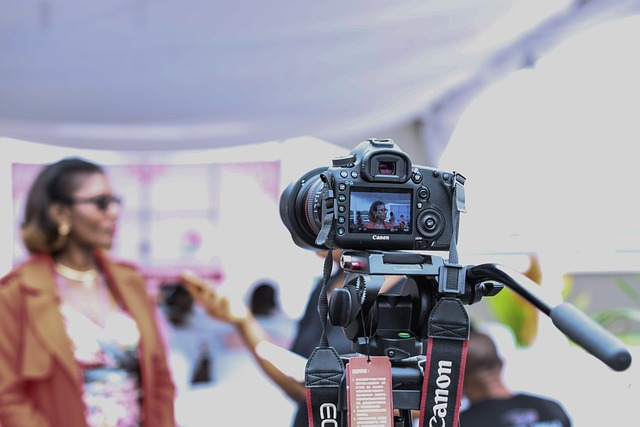 Tutorials/ How-To Vids
This popular video style demonstrates how your product or service works. It's considered a powerful selling tool to help your audience experience the usability of your product or service. It walks your viewers through a process and answers relevant questions.
Explainer Video
Businesses often use these to help viewers solve problems or illustrate a particular topic. They articulate what your company does to people unfamiliar with your business.
It's typically built to tackle three things: the problem your company is trying to solve, who you are trying to help, and the experience they'll earn when choosing your products or services.
Testimonials
Testimonials focus on the customer experience. It showcases the positive experience a company or individual had with your business. In summary, a client explains how and why your company was the best choice in the market.
Case Studies
Case studies illustrate your company's value by answering every customer's question before purchasing: "Will this offer deliver what it promises?"
If done right, you'll be able to explain your products and services in detail.
This style is a great selling tool because they build trust and offer a clear road map to solve a particular problem. Case studies are BoFu ( "bottom-of-funnel") content where a prospect has researched you and needs a compelling reason to become a buyer.
Video Sales Letter
This type of video persuades a target audience to buy your particular product or service.
Social Media
Videos are at the cusp of social media content.
Social media is hungry for video content thanks to the rise of the short-video content displayed in TikTok and Instagram Reels.
They're a great way to reach audiences of all ages and get your message across social media faster and cheaper.
You might say you need a whole Hollywood production team to produce this content, but you'll be surprised.
Most content creators use their phones, essential lighting, and a solid microphone to deliver their message. It's about making your content more human and accessible to your audience.
Promotional
These are the most sales-oriented videos on this list; they promote a specific marketing initiative, sale, or event.
It builds awareness and grabs your audience's attention by getting to the point quickly and aiming to have a positive impact.
The Videos of the Present and the Future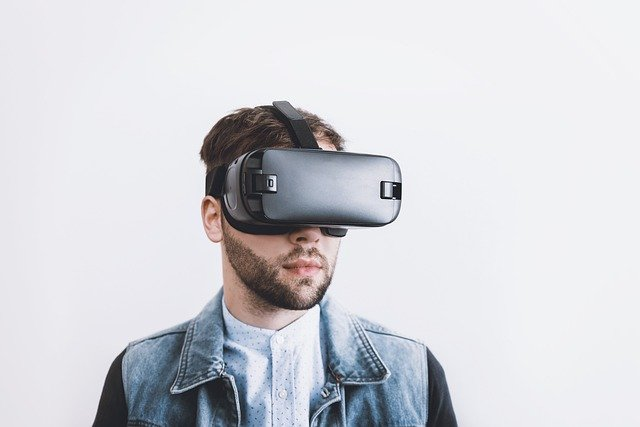 Livestream Videos
People look for an intimate connection with others and brands on digital channels. So, when you go live and have a dialogue with your followers, it gives a sense of having an in-person conversation.
You allow others to ask questions, complement your work, raise awareness and help them with their challenges in a more human approach.
Livestreams have around 8.2 billion hours of content watched during the third quarter of 2021 and growing, according to Statista.
Video Blogs
Yes! Video blogs or "vlogs" are also becoming popular worldwide. They're a great way to present educational and awareness content without a written blog.
These videos are typical on YouTube, where people share their knowledge on various topics. It's a great way to keep that human element while using visual resources to help to get your message across.
360° videos
Last but not least is the 360° videos. The main difference is that these are recorded in all directions, allowing you to control the viewing directions.
You've probably seen this technology with real estate companies that showcase listed homes to home buyers and sellers.
However, there are many other ways that other companies can take advantage of this tool.
It's been resonating with most audiences, and they have the potential to become the dominating video type of the future.
If you would like help developing creative video ideas, get Content with Teeth's swipe file.
What are Creative Videos?
Ok, we've discussed video types and the primary purpose of your content strategy, but what does it mean, and how does it help your business? How can you craft the perfect idea?
Simple.
Creativity is everywhere; it's just a matter of utilizing your resources and creating something new, ambitious, and interesting that WOWs your audience; it's more than using the latest visual effects or fancy filters.
It's about using all your talent and resources to deliver a clear message and have top creative video ideas.
Take TikTok, one of the most popular social media platforms to date. It's competing with Instagram Reels and has fantastic tools that help content creators craft eye-popping videos.
However, innovative video exists outside these apps, and you have what it takes to create something visually appealing, intelligent, and memorable.
How to Have Creative Video Ideas?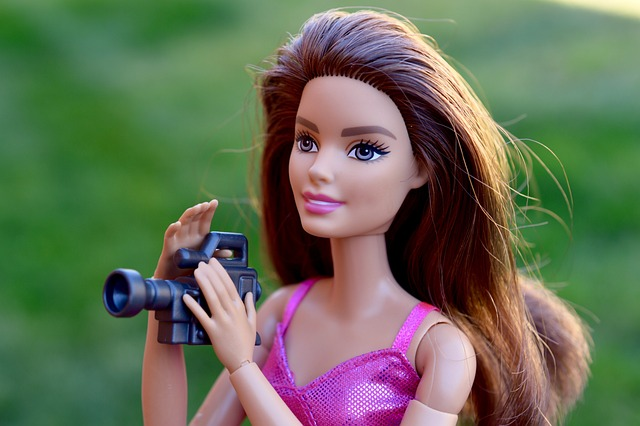 Relax. You don't need to learn to dance or dress like an overweight panda.
When it comes to filming or recording something, there are some essential elements you need to consider:
Sound
Lighting
Setting
Cinematography
Narrative
Performance
Editing
Filming is a whole new language, and it's hard work. Don't worry. We'll give you the essential elements to craft an awesome video.
Many people didn't go to film school and are creating unique content for social media; it's a matter of trusting yourself.
The Ultimate Checklist for Video Glory!
#1 Brainstorm. Narrow down the topic of your video, who's your target audience, and what message you want to communicate. Use a digital tool like a swipe file to generate ideas.
#2 Write a script. Again, keep your ideas in order and ensure a consistent narrative with a simple text.
#3 Create a storyboard. You can use pictures or half-made drawings to understand what shots you need to film clearly.
#4 Use lighting. Use different colors, create shadows in the background and play with different styles to give your video personality. Learn three-point lighting and buy all your equipment at Home Depot for almost no money.
#5 Use sound and music if needed. Get a good microphone and decide if background music or sound FX makes sense. Search for royalty-free or copyright-free music on YouTube for quality but inexpensive music to use for your video.
#6 Edit. You can spin your video in all directions with good editing. If you are financially strapped, get free or low-cost video editing software. Trim long sequences and mistakes. "Kill your babies" by removing unnecessary scenes.
Suggestions for Developing Creative Videos
Beyond cinematic language, more options exist to create a fantastic video that WOWs your audience. Here are seven suggestions to spice up those creative ideas!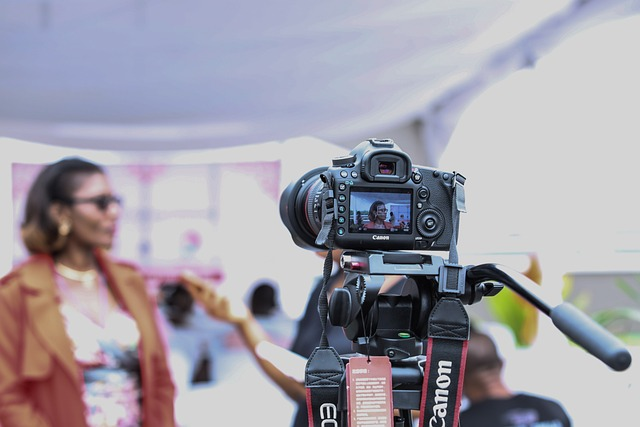 Use animation – especially on an explainer video or story-based content.
Make a parody – sometimes funny is better. Don't be afraid to add some humor to your content.
Send a message to your audience, ask questions or ask for feedback
Go behind the scenes – show what is happening while working on your projects; your audience will appreciate it!
Get still photos from the production. They can be used for social media and YouTube thumbnails.
Record a time-lapse or a before-and-after video – a great way to show a project's progress or final product.
Create a thank you video – giving back and being grateful to your followers for their support is always good.
Do a team member interview – show off your team and let them explain their day-to-day basis and what they love doing the most.
Have Winning Creative Videos!
Sometimes, a boring video can become a fantastic piece with great editing or the right music.
The key to achieving a successful video is always to have your audience in mind and trust your skills.
Have this fact in mind; you'll never be able to please everybody. So, trust your guts and start creating videos today without remorse.
Creative videos starts with inspiration. Inspiration can bubble from a swipe file, a spreadsheet where you can scan inspirational images and text and develop new ideas. Get Content with Teeth's swipe file for free below!